Commercial, Event, and Motion Picture Videography
Some examples of our work
Purposeful Paddlers
(a documentary)
Operation Medicine Cabinet
(a public service announcement)
The Slammer Car Lot
(a web based commercial or "webmercial")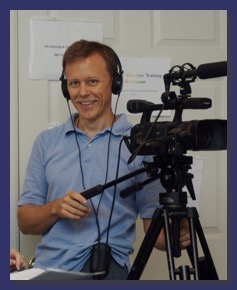 We shoot pretty much anywhere, and we'll shoot just about anything. We have waterproof cases for our gear and we're not afraid to shoot from high places (including aircraft), on the water, or anywhere in between. We will shoot your special event, concert, theatrical production, cinematic production, TV commercial, and more. We've got an extensive set of audio recording tools because the audio is even more important than the video in most productions. We have lights, backgrounds and a variety of camera support systems.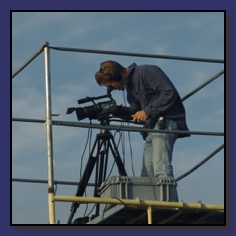 We also provide an extensive post production suite to give your product the professional finish it deserves. We can format your project for broadcast, web, DVD, or any combination thereof. If you want a complete television advertising package, we have
marketing partners
who can sell you a turnkey solution that includes the entire process from developing your marketing package, producing your commercial and getting it on the air.