Actors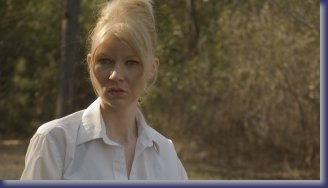 We work with models to help them build their portfolios, and we produce short stories on DVD for resale. Most, if not all of our productions are shot outdoors. We are always looking for a few, adventurous actors. Acting ability is required, but previous acting experience is not required. We prefer that the actors be located in or near the Jacksonville, North Carolina area.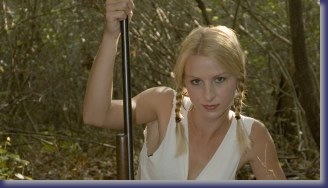 If you are interested, please use our
contact form
to send us a message. Please include a link to your on-line profile, if you have one. Otherwise, attach one or more photos and some background information. Please don't include confidential information in the e-mail form. Be sure to indicate the city out of which you are based. We will favor models who will have a shorter commute. Movies and commercial videos are often shot at multiple locations on multiple dates. We try to keep travel expenses under control.
Acting and modeling work can be monotonous and difficult. To be a good actor, you need to be hard working, adaptable, reliable, and be comfortable in front of a camera. We expect everyone to be on-time and ready for work. Our work environment is casual, but professional.
All models must sign a model release, and must provide photo-ID with proof of age; no exceptions. Actors under the age of 18 must be accompanied by a parent or legal guardian.
Voice Talent
We're always looking for professional quality voice talent. We use a wide range of voices for TV/radio commercials and other productions. We pay $50, for a single spot, and we provide the recording studio. You need only show up on time and give us a great performance. It generally takes less than 30 minutes to record a commercial spot.
Production
We use qualified production people for certain projects, on a contract basis. We're not hiring full-time production staff, at this time.
Post Production
There are many occasions when deadlines are looming and we can use talented editors, [motion] graphic artists, and other post production disciplines to help assemble the pieces of a complex project. If you can consistently produce professional results, on schedule, we might have work for you.